Skip to Content
Reliable Demolition, Excavation & More in McHenry County, IL
Family-owned and -operated since 2006, McHenry Excavating, Inc. is a full-service contractor serving residential, commercial and industrial customers throughout McHenry, Lake, DuPage and Cook Counties (the Chicagoland area). We're certified, licensed and bonded to provide concrete removal, demolition, excavation and a host of other related services. Over the past decade, we've worked hard to build a solid foundation of trust with our customers based on our reputation for professionalism and providing meticulous attention to detail on every project. When you give us a call, you can expect your project to be completed on-time, on-budget and exactly to your unique specifications.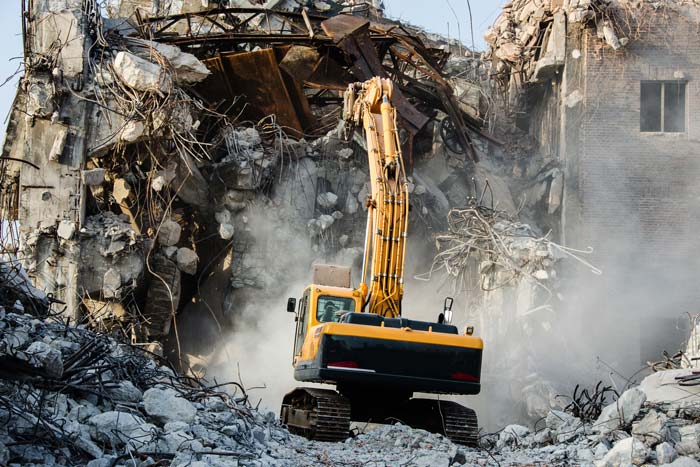 We're experienced with many different types of soil to ensure we can give you a solid foundation for your basement or crawlspace. All excavation work is completed safely and efficiently.
We have the equipment, experience, and know-how to safely demolish just about any unwanted structure. From foundations and swimming pools to driveways, curbs, and gutters, we can take care of it.
Do you have storm or concrete debris, uprooted trees or other hazardous wastes that you'd like us to remove and haul away for you? We'd be more than happy to help!
From sewer installations and repairs to water main service and septic tank installations, we offer many sewer and water-related services. Because emergencies involving your water and sewer lines rarely occur at convenient times, we're available 24/7 to provide emergency service whenever necessary.
We have the proper equipment to break up your concrete basement, garage, driveway or patio and safely transport the concrete away without damaging anything on your property. We're also capable of installing new concrete if you wish.
Has your swimming pool seen better days? We can partially or completely remove that eyesore for you, so you can free up more yard space for other activities.
While most finished concrete may look the same to you, don't be fooled by appearances. Professional concrete grading will ascertain your concrete's ratio of ingredients and overall compressive strength to help you determine the appropriate concrete for the job at hand.
As a Magnum certified installer, we're capable of repairing your foundation system with some of the best materials available in the industry. Our experts will choose the right bracket and pier for your home.
From landscape removal and weed abatement to pond dredging and post hole digging, we provide many additional services. We also provide 24/7 emergency services for customers facing difficult times.

Request a Quote for Our Services Today
Whether you need landscape or concrete removal, a septic tank installation, demolition or excavation services in McHenry County or elsewhere in the Chicagoland area, McHenry Excavating, Inc. should be your only call because we're equipped with the right equipment, staff and know-how to handle jobs of all sizes. Contact us today to request a quote. You won't be disappointed with our superior service!
We Wreck. We Remove. We Recycle. We Repair. We Build.