Skip to Content
Concrete Removal in the McHenry County Area
Concrete removal can be a huge job if you're not using the right concrete removal company. At McHenry Excavating, Inc., you will be hiring a company that has the experience and the proper equipment and skill to break up the concrete and safely transport the concrete away without damaging anything on your property. We are used to working with heavy materials such as concrete, asphalt and stone pavers. We understand the importance of your decision to work with us and you can be confident that you are working with a licensed, insured and bonded contractor to perform heavy concrete removal work.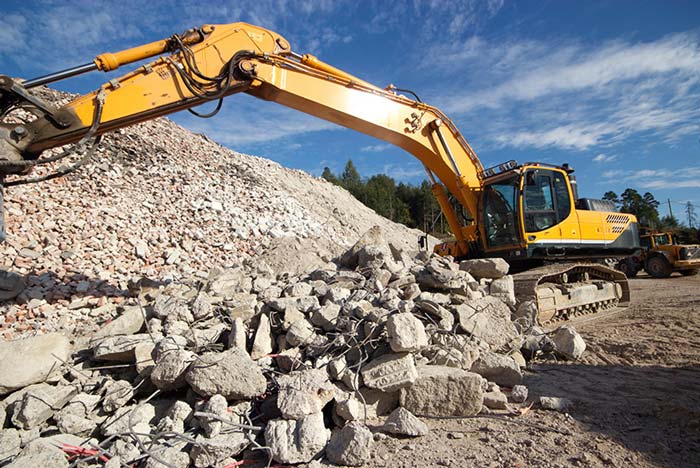 Examples of Our Concrete Removal Services
Basements
Garages
Driveways
Patios
Porches
Steps
Sidewalks
Curbs
Gutters
and all other concrete projects, big or small
Get a Quote for Expert Concrete Removal Services
At McHenry Excavating, Inc., we have a complete repair division for the removal and replacement of concrete. We are set up to break up, remove and haul off any existing concrete. And we can install new concrete of your choosing. Call us today or contact us for a free estimate on any and all concrete removal service.
We Wreck. We Remove. We Recycle. We Repair. We Build.