Skip to Content
Chicagoland Concrete Debris Hauling and Removal
Whether you've just completed a messy construction or landscaping project, or your property has been severely damaged during a storm, McHenry Excavating, Inc. provides professional debris hauling and removal services for Chicagoland-area residents. From construction and concrete debris to uprooted trees and other hazardous items, you can rest assured that we're capable of removing whatever you have for us safely and efficiently.
Thanks to our many years of demolition and excavation experience, McHenry Excavating, Inc. has the proper training and equipment to remove concrete and other types of hazardous debris without damaging your residential, commercial or industrial property in the process. For your convenience, we offer competitive pricing and flexible scheduling to make the debris hauling and removal process as stress-free as possible for you.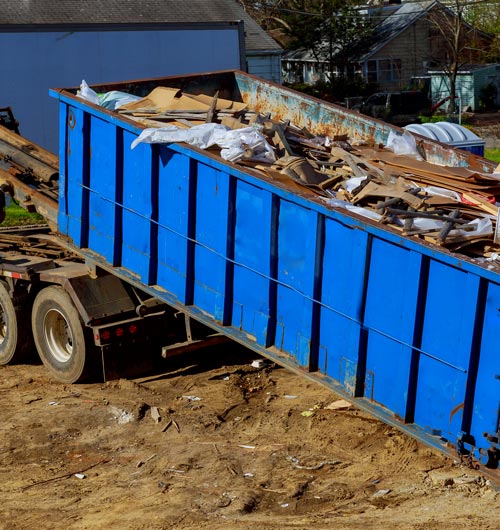 Benefits of Professional Hauling and Removal
While you may be tempted to handle removing and hauling away debris from your property yourself, there are many benefits to calling a professional company like us to handle it for you, including:
Convenience – A lot of time and energy are required to clear out, load, haul and unload debris. Let us handle all the dirty work so you can focus on better uses of your time and energy!
Efficiency – Relying upon an entire crew of experienced haulers is more efficient than trying to do it yourself because we've dealt with many specific types of debris and know the most effective means for removing and hauling them.
Safety – There are many hazards to concrete debris removal and hauling, ranging from cuts and abrasions to severe back and muscle strains and other health considerations. Besides the risk of personal injury, concrete removal can also result in property damages if you're not careful.
Recycling – Much construction and concrete debris can be recycled and repurposed in ways that the average person wouldn't be aware of – don't just haul it all away to your nearest landfill. Do your part to make construction and renovations greener for everybody!
Request a Quote for Hauling and Removal Today
Obtain peace of mind and a more attractive property thanks to McHenry Excavating, Inc.'s hassle-free construction and concrete debris hauling and removal services in the Chicagoland area. Contact us today to request a quote or to inquire about the removal of specific hazardous items. Please be aware that there are certain types of items we're unable to haul and remove and the amount of time necessary for hauling and removal will vary depending on the specific amount and type of debris involved.
We Wreck. We Remove. We Recycle. We Repair. We Build.