Skip to Content
Demolition in the McHenry County Area
McHenry Excavating, Inc. has the equipment, experience, and know-how to safely demolish just about any unwanted structure. Whether your needs are a "blank canvas" site, or just removing a few select features below, we can take care of it.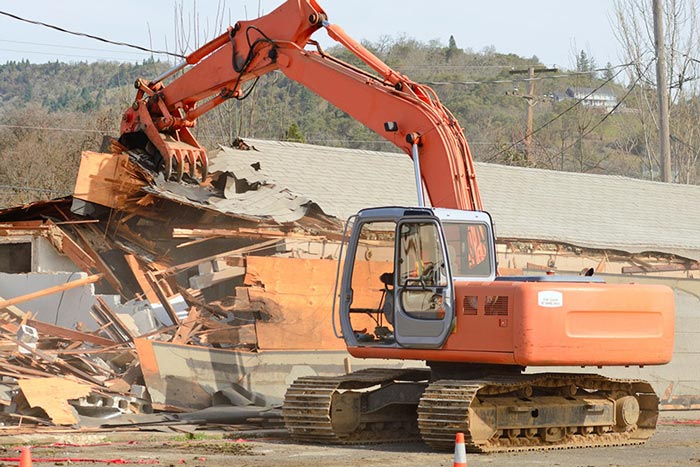 We Demolish, Remove and Dispose Of:
Single family homes
Multi-family buildings
Commercial buildings
Industrial buildings
Foundations
Silos
Barns
Berms
Garages
Sheds
Ponds
Driveways
Street Curbs & Gutters
Concrete Sidewalks and Structures
Swimming Pools
Asphalt
Wood Structures
And anything else you need done
Get a Quote for Expert Demolition Services
If you need a reliable and efficient company to help you with your next project, make McHenry Excavating, Inc. your choice for superior service. We have years of experience and unrivaled dedication and precision to help make your vision exactly how you imagined it. We work on retail stores, supermarkets, strip malls, restaurants, healthcare facilities, corporate offices, schools, hotels, farming, municipalities, government buildings and more. Contact us today for an estimate to demolish and remove anything.
We Wreck. We Remove. We Recycle. We Repair. We Build.