Skip to Content
Helical Piles for New Construction
Here at McHenry Excavating, Inc., we take pride in our work and treat your home as if it were our own. Our client's notice this by the workmanship that we provide, but it all starts with the materials that we use. That is why we have chosen to become a Mangum Certified installer.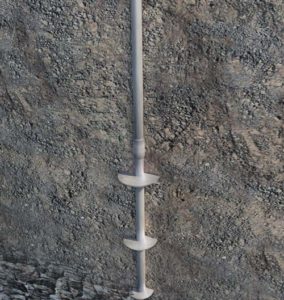 Magnum Helical Piles
Magnum has been designing foundation repair systems for over 35 years and has been used in over a million projects! They are the go-to material for numerous engineers across the country. Their material separates itself from other manufacturers because it is 100% NEW US ASTM513 steel, designed specifically for the construction industry and backed by a ten (10) year warranty. The installation process is less evasive and is installed quicker than our competitors.
Installations Done Right
We don't believe in a "one size fits all" approach because, let's face it, all homes are not built the same. Our partnership gives us the capabilities to choose the right bracket and pier for your home. During the install, every pier is tested to ensure it can support MORE than the weight of your home. Let McHenry Excavating, Inc. and Magnum repair your foundation right the first time. Contact us today for an estimate.
We Wreck. We Remove. We Recycle. We Repair. We Build.