Skip to Content
Excavation and Site Preparation
We all know a solid foundation is the most important part of any project. Without properly compacted soil or appropriate sloping and water runoff mitigation, natural settling or weather elements can ruin property and structures. Our experience with the many different types of soils helps us to ensure we are able to give you a sturdy base to build upon. Whether needs are a road "rehab", precise grading for a building pad, or excavating for a basement under your existing home – we are able to provide the equipment and skills to complete the work safely and efficiently.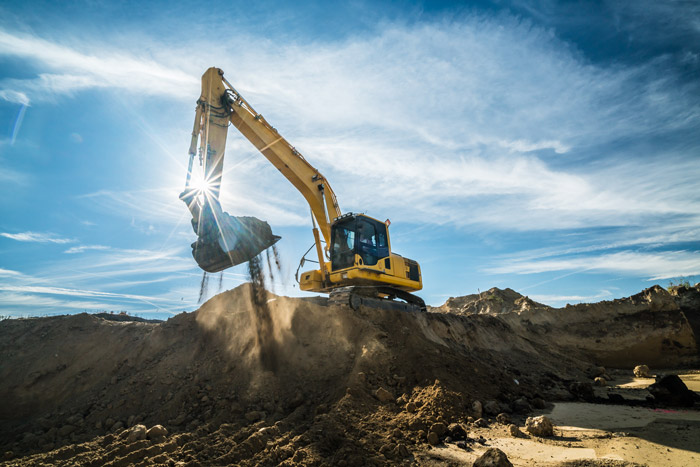 Excavate and Re-Compact
Basement and Crawlspace Dig and Backfill
Excavate for basement and crawlspace under existing structure
Excavate under basement concrete slab and import rock or dirt to repair structure
Perimeter Footings Dig and Backfill
Grading for Road Construction: Driveways, Streets, Parking Lots
Fractured Rock
Recycled Asphalt
Recycled Concrete
Road Base
Cut out road ridges, haul in new dirt, and compact
Rough Grade Site
Slope for drainage and erosion control
Grade for Building Pad, Sidewalk, Curb and Gutter
"Fine" Grade for Landscaping
Import and export of materials
Planters Mix (screened top soil with compost & bark fines)
Amended Top Soil (screened top soil with compost)
Screened Fill Dirt or Top Soil
We Wreck. We Remove. We Recycle. We Repair. We Build.