Skip to Content
Chicagoland Sewer and Water Main Service
In addition to providing demolition and excavation services, McHenry Excavating, Inc. is also experienced in providing reliable sewer and water main service for Chicagoland-area residential, commercial and industrial customers. Whether you need a septic tank installation, a leach field repair, trenching, dredging or a sewer installation or repair, you can count on us to get the job done efficiently and affordably. Because emergencies involving your water and sewer lines rarely occur at convenient times, we're also available 24/7 to provide emergency service whenever necessary.
Your home's main water and sewer lines are extremely important to the integrity of your plumbing system. When you have an issue with them requiring a repair or replacement, time is of the essence. Our licensed, bonded and knowledgeable team is available to help you diagnose various issues and provide prompt solutions. Whether your water or sewer line is leaking or blocked, you can give us a call for immediate sewer and water main service in the Chicagoland area.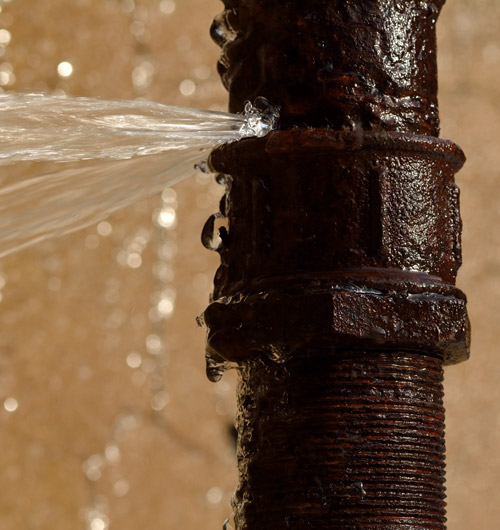 Warning Signs of a Sewer or Water Line Issue
Most home and business owners aren't aware that they have an issue with their underground water and sewer lines until it's too late. However, there are several warning signs you can watch out for that may indicate problems may not be far on the horizon, including:
Backed-Up/Clogged Drains – This is usually the most common sign that your water or sewer line needs to be repaired or replaced. If you're having issues with sewage back-up when you flush your toilet, you may have a clogged sewer line.
Wet Lawns – If the grass seems greener around your septic tank or your lawn is noticeably wet, that's never a good sign.
Unpleasant Odors – Your plumbing system should never have an unpleasant odor. Get it examined right away!
Structural Damages – Problems with your main sewer and water lines can cause structural damages if left untreated. Cracks or sinkholes in your foundation usually require more complex, costly solutions.
Keeping Your Sewer and Water Lines Running
With the proper maintenance and care, your main sewer and water lines should provide years of flawless service for the average business or homeowner. Whether you need a new installation, emergency repair or scheduled maintenance for your water and sewer lines in the Chicagoland area, McHenry Excavating, Inc. wants to be the first and only company you call for service. Contact us today to request a quote!
We Wreck. We Remove. We Recycle. We Repair. We Build.