Skip to Content
Swimming Pool Demolition & Removal
Is it time to remove your swimming pool? At McHenry Excavating, Inc., we give you a reliable and comprehensive service at an affordable rate. Removing your swimming pool can reduce hazards and liability, make your home more appealing potential home buyers, and eliminate costly up-keep by giving give you more yard space for lawn activities.
McHenry Excavating, Inc. specializes on cost-effective concrete removal to save you time and money. With our experience, we can demolish and fill in any size in-ground or above-ground swimming pool.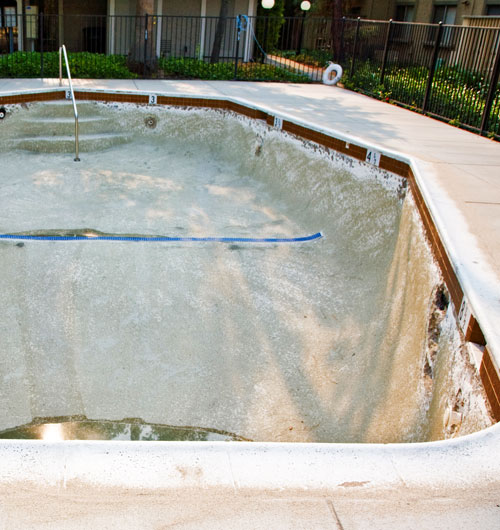 Partial Pool Removal
A simple and less costly method of pool removal is the partial swimming pool removal. For this method, concrete is removed while the rest of the pool area is packed with gravel and soil.
Full Pool Removal
We can also provide a full demolition and removal of your swimming pool. Instead of simply removing the top few feet of concrete, the entire structure is broken up and removed.
Disposal
Excess concrete will be recycled and reused, saving you money and keeping concrete out of landfills. We guarantee a thorough job with minimum environmental impact for any budget.
We Wreck. We Remove. We Recycle. We Repair. We Build.